SOLUTIONS >>>
ADDITIVE MANUFACTURING
complete additive manufacturing solutions
Legacy is the premier source for aerospace and automotive 3D printing solutions. From rapid prototyping to aerospace modeling and manufacturing, Legacy 3D printers use revolutionary FDM and PolyJet technology to make whatever you need, quickly and efficiently.
Legacy Industries' Large Scale Additive Manufacturing (LSAM) services are designed to harness the power of industrial production to deliver complex 3D printed products with reduced lead times and revolutionized material quality. It's symbolic for any industry leader to pave the way for innovation through adaptive processes. Turn your design concepts into reality with our 3D printing technology!
large scale additive manufacturing
At Legacy Industries, our Large Scale Additive Manufacturing (LSAM) services are tailored to harness the power of industrial production, delivering complex 3D printed products with reduced lead times and revolutionized material quality. We take pride in leading the way for innovation by utilizing adaptive processes, ensuring that our clients can turn their transformative design concepts into reality with complete efficiency and control. To achieve fast and exceptional results, we use the Thermwood LSAM, a 3D printing production process designed for heavy industry and manufacturing, that can manage your unique industry specifications with ease.
Our LSAM's additive and subtractive manufacturing capabilities help us scale production quickly, with mass customization options implemented in real-time, enabling rapid prototyping, adaptive modeling, and flexible manufacturing. This allows us to accelerate our manufacturing pace and align our operational processes with a faster and more efficient schedule. Our Thermwood LSAM comes furnished with a 240" x 120" x 60" printing envelope. It is equipped to print various materials depending on your specific application (ABS, Polycarbonate, ULTEM, Dahltram 350). Our machine extrudes any engineered pellets with a melt temperature up to 850F. Please note, projects utilizing this technology will require post process machining.
fused deposition modeling
Our cutting-edge FDM filament and PolyJet technologies allow us to cater to all your needs, from rapid prototyping to production and beyond. Our Stratasys F900s (x2) come furnished with a 36" x 24" x 36" print envelope. They are equipped to print multiple materials (ASA, ABS, ULTEM, Nylon 12CF, Polycarbonate). These machines print net to specified design tolerances. We offer our customers enhanced efficiency and visualization through the direct import of commonly used CAD file formats into GrabCAD Print. Our Insight Software allows for production phase optimization, allowing us to revise production materials and change your designs without any delay to your overall production schedule. Our printers are equipped with MTConnect-readiness, remote internal cameras, a dew point monitor, dual material bays, all of which enable automated production and monitoring. We are committed to providing the marketplace with the best 3D printing solutions through the use of the most advanced technologies available.
additive manufacturing experience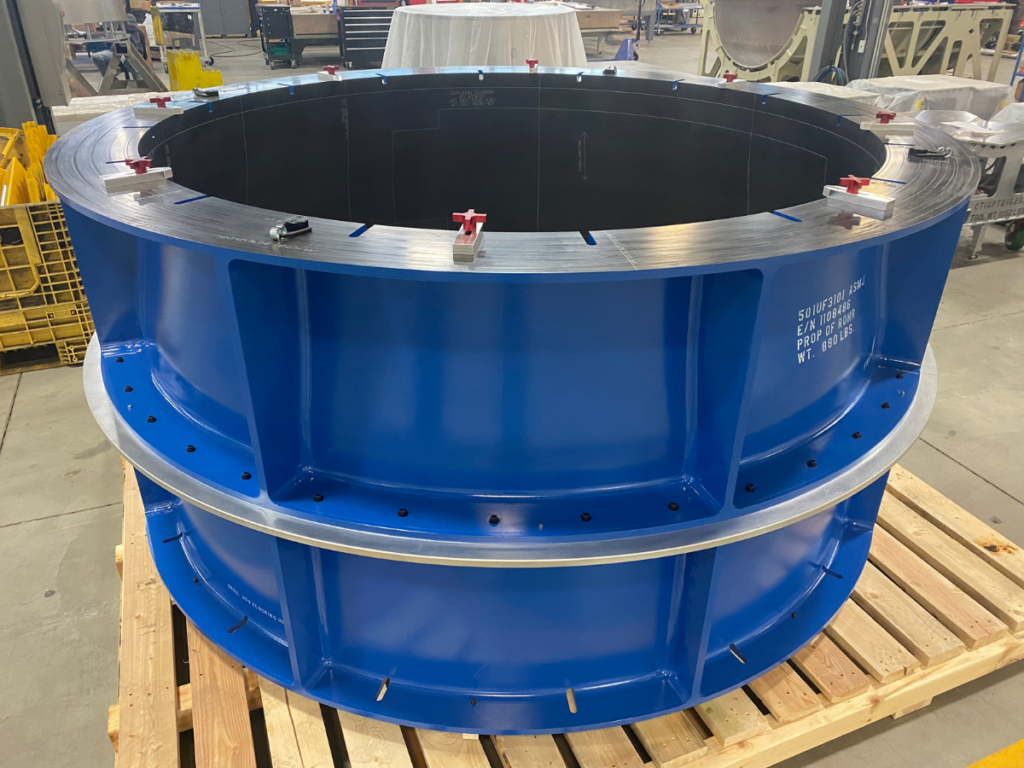 Ready to bring your project to life?
Consult with one of our industry experts to discuss your project requirements.